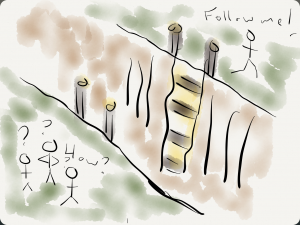 I think even the most rabid of coursebook critics, amongst whom I count myself, would concede that, on the whole, published course materials have been getting better over time.
New examples of unsuccessful work will always come to light, and older gems will always lead us into the fallacy that "they don't make 'em like they used to", but it seems quite undeniable that the range and quality of material, created by the depth of talent, available to teachers today is overwhelming.
Of course, my use of the word "overwhelming" is deliberate.  While it is wonderful to think that there is such an embarrassment of material for the modern teacher, it is also obvious that this sea of stuff requires skilled navigation.