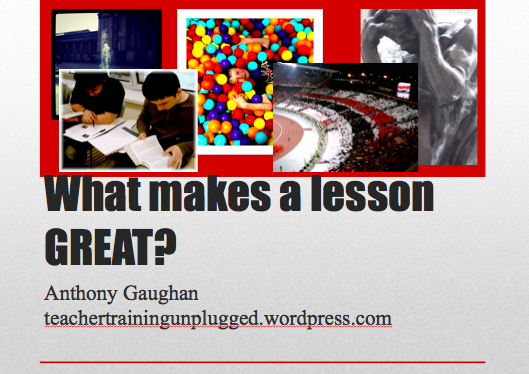 Tomorrow (that's Thursday 28 June 2012) at 1pm to 2pm Central European Time, I am honoured to be giving a Webinar at the invitation of the British Council Teaching English team.
I will be summarising and exploring the ideas and issues that you can read about in my recent posts on What makes a lesson GREAT?
If you have read the posts, I hope to add some new thoughts and have a chance to discuss your ideas with you; if you have't read them, this is a good opportunity to catch up quickly!
The Webinar is being held in Adobe Connect and capacity is limited – so don't be late or you won't get a seat!
You can enter the Webinar space by clicking on the image above or following this link: http://t.co/X8bNRpex
Looking forward to seeing you there!
All the best,
Anthony
PS: If you can't make it, the British Council will be making the recording available online.